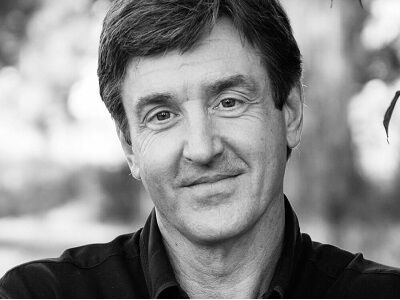 As a young man, Pastor Allen Jackson made a decision to spend his life sharing with others what he had discovered to be the most abundant way to live. He has invested the last 30+ years doing exactly that! When he became pastor of World Outreach Church, it was a congregation of 150 people. Under his leadership, it is now well over 15,000 and is recognized as one of the largest churches in the nation. The same transforming message that has been his mission at World Outreach Church is what launched Allen Jackson Ministries.
Since its inception in 2010, Allen Jackson Ministries has taken this mission seriously and has developed tools to take the message of God's Word to where people live around the corner or across the globe. This is being accomplished through such avenues as creating curricula for small group Bible studies (called "God Spots"), hosting conferences and training pastors around the world, and engaging in a national and international television ministry.
Pastor Allen's sermons are broadcast across the United States and also translated and broadcast to such places as Russia, Ukraine, and Israel. Apps have been created that permit users to read the Bible anytime, anywhere. But the ministry has not stopped there. Allen Jackson Ministries has published several books which have been disseminated around the world. Joining forces with World Outreach Church, Allen Jackson Ministries goes in person to encourage and train pastors in such places as Israel, Finland, Great Britain, South Africa, Namibia, and Canada. We are grateful for each and every person who stands with us in prayer and financial support to make this possible.
Pastor Allen's sermons are broadcast across the United States and also translated and broadcast to such places as Russia, Ukraine, and Israel.
Show Links:
---
Allen Jackson is passionate about helping people become more fully devoted followers of Jesus Christ who "respond to God's invitations for their life."
He has served World Outreach Church since 1981, becoming senior pastor in 1989. Under his leadership, WOC has grown to a congregation of over 15,000 through outreach activities, community events and worship services designed to share the Gospel.
Pastor Jackson's messages are available to watch on Nashville local television and TBN channels, and streamed over the Internet across the globe. He may also be heard over Moody Radio and Sirius XM. Jackson has spoken at pastors' conferences in the U.S. and abroad, and has been a featured speaker during Jerusalem's Feast of Tabernacles celebration for the Vision for Israel organization and the International Christian Embassy- Jerusalem. Allen Jackson Ministries coaches pastors around the world, writing and publishing small-group curriculum used in 34 states as well as Israel, Guatemala, the Philippines, Bermuda, Mexico, the United Kingdom, and South Africa.
With degrees from Oral Roberts University and Vanderbilt University, and additional studies at Gordon-Conwell Theological Seminary and Hebrew University of Jerusalem, Jackson is uniquely equipped to help people develop a love and understanding of God's Word.
Pastor Jackson's wife, Kathy, is an active participant in ministry at World Outreach Church.