New Life Live! with Steve Arterburn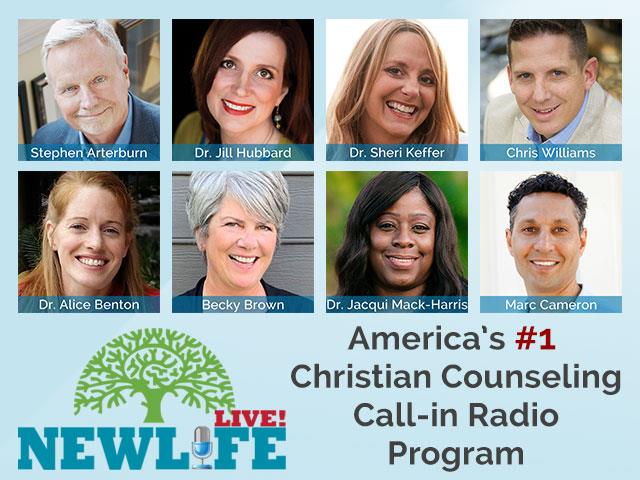 Listen on 820 AM The Word KGNW
Sunday
12:00AM - 1:00AM, 11:00PM - 12:00AM
Latest Broadcast
New Life Live: April 2, 2020
4/2/2020
Hosts: Steve Arterburn, Dr. Sheri Keffer, and Special Guest Psychiatrist Dr. Daniel Amen, author of The End of Mental Illness Caller Questions: - With ADHD and OCD, is Zoloft good for me to take? - Would a brain scan help my 35yo nephew who has been paranoid schizophrenic for 15yrs? - I have been depressed for 3yrs from my wife leaving and addiction; when does it go away? - What can I do to heal after my stroke 4wks ago that left my left side numb? - Do you recommend supplements for my 50yo son with ADHD, OCD and anxiety? 
Featured Offer from New Life Live!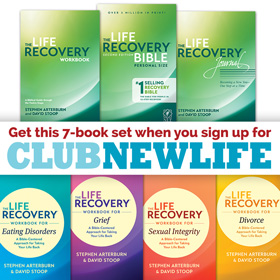 Club New Life
When you join Club New Life, we'll send you this 7-book Transformation Welcome Gift. The books included are: The Life Recovery Bible personal size Bible paperback, The Life Recovery Journal, The Life Recovery Workbook, The Life Recovery Workbook for Grief, The Life Recovery Workbook for Eating Disorders, The Life Recovery Workbook for Sexual Integrity, and The Life Recovery Workbook for Divorce. If you are already a Club New Life member, this can be yours when you increase your monthly giving by $10 or more.