How to Be Beautiful Today - iBelieve Truth: A Devotional for Women - January 16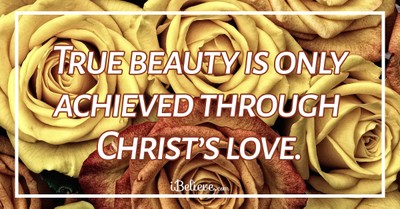 Crosswalk.com

How to Be Beautiful Today
By: Alisha Headley
"Do not let the adornment be merely outward – arranging the hair, wearing gold, or putting on fine apparel – rather let it be the hidden person of the heart, with the incorruptible beauty of a gentle and quiet spirit, which is very precious in the sight of God." - 1 Peter 3:3-4
I am 100% a girly girl. From the time I was little, I loved dressing up. I was absolutely obsessed with all things girl, from outfits, to hair, to nails. I played Barbies almost every single day and would dress them up in new outfits frequently. My Barbie's closet was every girl's dream. I even hosted neighborhood Barbie days where the other girls in the neighborhood would come over with all their Barbies. We would each set up our houses on my side lawn and play outside for hours. I guess you can say I loved the beauty I could create Barbie into, and it changed from day to day depending on what outfit I wanted to dress my Barbies in.
Barbie was considered perfect and beautiful in my eyes. After all, she had the perfect hair, perfect body, perfect makeup, perfect closet, perfect white mansion, perfect red corvette, and the perfect Ken barbie doll by her side. This is what was my definition of beauty from the time I was a little girl.
What makes one so beautiful?
The world will tell us one thing. Models are typically tall and skinny. Nowadays, implants are the new thing amongst many different parts of your body. Looking young is the key to looking beautiful, right? That's what the makeup commercials and magazines tell us. Sure, it's ok to have your own preferences about what you find beautiful and what others find beautiful as beauty is in the eye of the beholder.
But behind the physical appearances, what is TRUE beauty?
My husband found me attractive on the outside and I always strive to look good for him. I think there is nothing wrong with wanting to look desirable for your husband or to take care of yourself in general. After all, our "bodies are a temple of the Holy Spirit who is in us" (I Corinthians 6:19). However, as cliché as it sounds, 'it's what's on the inside that counts.' As the scripture states, God "looks at the hidden person of the heart", and the "gentle and quiet spirit", and that is "very precious in the sight of God."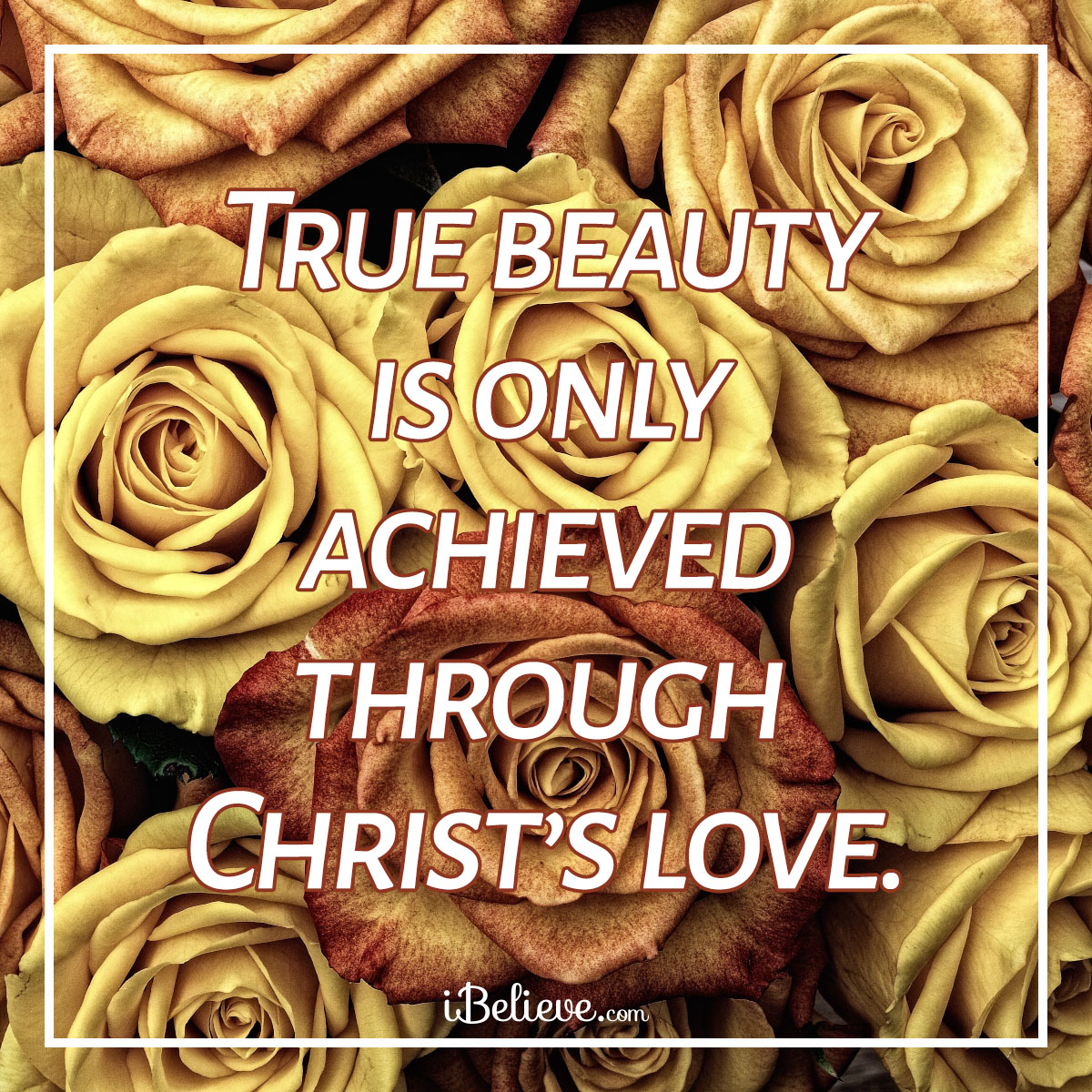 While dressing up has always been fun for me going back to the days of dressing up my barbies. What about what is in the heart? The hidden person? How are you dressing up your heart every day? The Bible gives us guidance as to what we should "put on", and what we should "put off".
Colossians 3:8 instructs us to "put off anger, wrath, malice, blasphemy, filthy language out of your mouth, not lying to one another." And then later tells us in verse 12 to put "put on tender mercies, kindness, humility, meekness, longsuffering…forgiving one another…but above all else, put on love, which is the bond of perfection".
Although we are never perfect, and our physical appearance may never be perfect, it is LOVE that is what perfects us. It makes us whole and complete. Unfading true beauty is not dependent on the outer frame, but is achieved by perfecting Christ's love and putting on the traits that make us beautiful from the inside. I hope you begin to see yourself the way God sees you. As He sees your heart! When you get dressed today on the outside, I encourage you to dress yourself on the inside as well. Put on tender mercies, kindness, humility, meekness, longsuffering, forgiveness and love. Don't leave home without these accessories of the heart. Put on a gentle and quiet spirit and rid yourself of all the filth. Love yourself friends and love others. And through your true beauty from the inside, others will experience Jesus and Jesus will be pleased with you. Beauty starts from the inside.
---
Alisha Headley is a writer and speaker who has a passion to meet the everyday woman in her everyday life with wisdom gained from personal experiences and Biblical truth. In her free time, Alisha enjoys working out, traveling with her hubby, styling her outfits, and date nights where she eats her favorite foods.
You can find Alisha here:
Blog: www.alishaheadley.com
Facebook: www.facebook.com/alisha.herlifeblog
Instagram: www.instragram.com/alisha.headley
Looking for authentic conversations about how to deal with body image, insecurity, and comparison issues as a Christian woman? The Compared to Who? Podcast is the show for you! Twice a week, we tackle tough topics like dieting, disordered eating, weight loss, aging, body dysmorphia, and more from a practical, grace-filled, gospel-centered perspective.