Known for Your Faith - Greg Laurie Daily Devotion - Nov. 30 / Dec. 1, 2019
Crosswalk.com

Weekend, November 30, 2019
Known for Your Faith
Let me say first that I thank my God through Jesus Christ for all of you, because your faith in him is being talked about all over the world. (Romans 1:8 nlt)
It wasn't easy being a Christian in Rome. As the capital of the Roman Empire, the city had a population of around one million. Caesar Nero was in power, and toward the end of his reign, he went out of his way to destroy Christians.
For sport, he sent Christians covered in animal skins into the arena for wild animals to kill. He covered Christians with pitch and lit them on fire, using them to light his garden as he rode around in his chariot.
Yet the church in Rome not only survived, but it flourished. And not only did it flourish, but it also impacted the Roman Empire. In fact, it impacted the entire world.
The apostle Paul told the believers in Rome, "I thank my God through Jesus Christ for all of you, because your faith in him is being talked about all over the world" (Romans 1:8 NLT).
Do people know you for your faith? If someone polled people you work with and live near and asked them if you were a Christian, would they say yes? Would there be no question about it?
It's a good reputation to have. If someone arrested you for being a Christian, would they find enough evidence to convict you? If you want to be a believer like those of the first century, then others should know you for your faith.
Jesus did not say, "Go into all the world and be a good example." Rather, He said, "Go into all the world and preach the gospel" (Mark 16:15 NKJV).
Being a good example will not bring people to Christ. But it can open the door for you to articulate your faith, because you've earned the right to be heard. Be a good example, but use it as a springboard to share your faith.
Copyright © 2019 by Harvest Ministries. All rights reserved.
For more relevant and biblical teaching from Pastor Greg Laurie, go to www.harvest.org
and
Listen to Greg Laurie's daily broadcast on OnePlace.com.
Watch Greg Laurie's weekly television broadcast on LightSource.com.
SPECIAL OFFER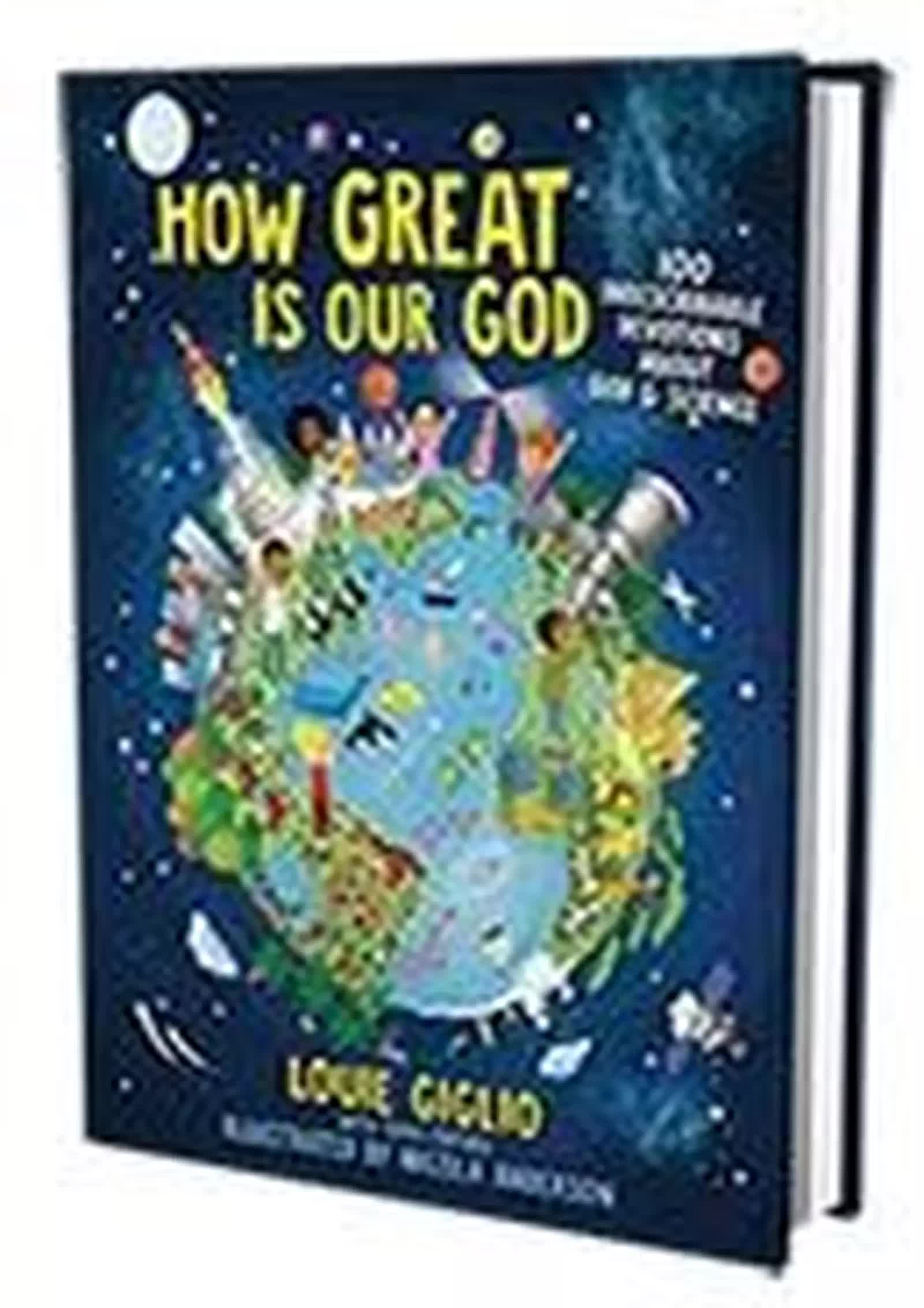 Receive How Great Is Our God: 100 Indescribable Devotions About God and Science book in thanks for your gift of support today.
Pastor Louie Giglio has compiled 100 devotions to invite kids to explore the wonders of the universe. From the deadliest creatures on earth, to spider rain in Australia, each devotion looks at really cool stuff from our world that will get kids thinking about the greatness of God. We'll send you a copy in thanks for your gift to Harvest Ministries today.

This book is our thank-you gift to you when you donate to Harvest Ministries today.