6 Alternative Ways to Celebrate Halloween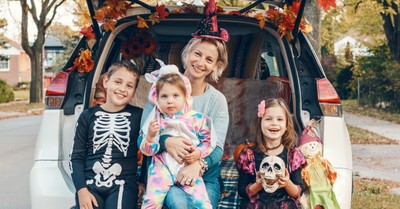 By Cally Logan, Crosswalk.com
October winds swiftly usher in all things Autumn. We all have something to look forward to in this golden-hued month from apple picking to fuzzy sweaters. Many choose to celebrate perhaps the most popular tradition of October in Halloween, but that is not the only option to have fun this Fall season. There are several ways to celebrate the changing of the season aside from Halloween.
Halloween is celebrated on October 31st, which is also the date shared with the anniversary of when Martin Luther nailed the 95 Thebes to the doors of Wittenberg Church in Germany, thus starting what would become known as the Reformation. This day can be celebrated beyond just mentioning the anniversary. Together as a family, you could discuss what was revealed to Martin Luther and its impact on the Church as a whole. You can also share the writings of Martin Luther and why they still have meaning and importance in our lives today in our pursuit of God. Many churches offer great activities or get together as well for Reformation Day. Find your own creative way to remember a day that truly changed the world.
2. Trunk or Treat
Perhaps the most popular Halloween alternative is Trunk or Treat. Trunk or Treats are often offered by various churches that come together in community. Kids and adults alike have the opportunity to play pretend and dress up in costumes as their favorite characters for fun. Candy and prizes are often given out, too, with different activities and games for kids of all ages. This can be a safe way to have a good time with your kids. Since kids are all on church grounds, it can be safer than trick or treating since there are not as many cars and it is easier to keep an eye on your little ones, and it can be an excellent opportunity to spend time with others from your church or connect with new friends. It also gives a beautiful chance for your kids to have fond memories of dressing up and a time for just play without bringing in some of the aspects of Halloween that can be scary or jarring. Check social media sites or local churches in your area for a Trunk or Treat if your church does not already have one planned.
3. Fall Day All Day
Fall Day all day is a personal favorite of mine. Just as its name suggests, it is a special day reserved to do all the things that make Fall such a colorful and vibrant part of the year. Schedule a time to go apple picking, a pumpkin patch, or perhaps a hayride. It could be a day for baking fall favorites of all things pumpkin or apple cinnamon, or maybe a drive out to the country to see the changing colors and leaves. Many end the day with a bonfire amongst the warmest of companions to simply enjoy and celebrate the season. Fall Day all day can be as much or as little as you wish, but it is a way to foster and cultivate memories for any and all ages. It can also be a time to step out of the rut of jobs, school, and stress and just enjoy being in the moment.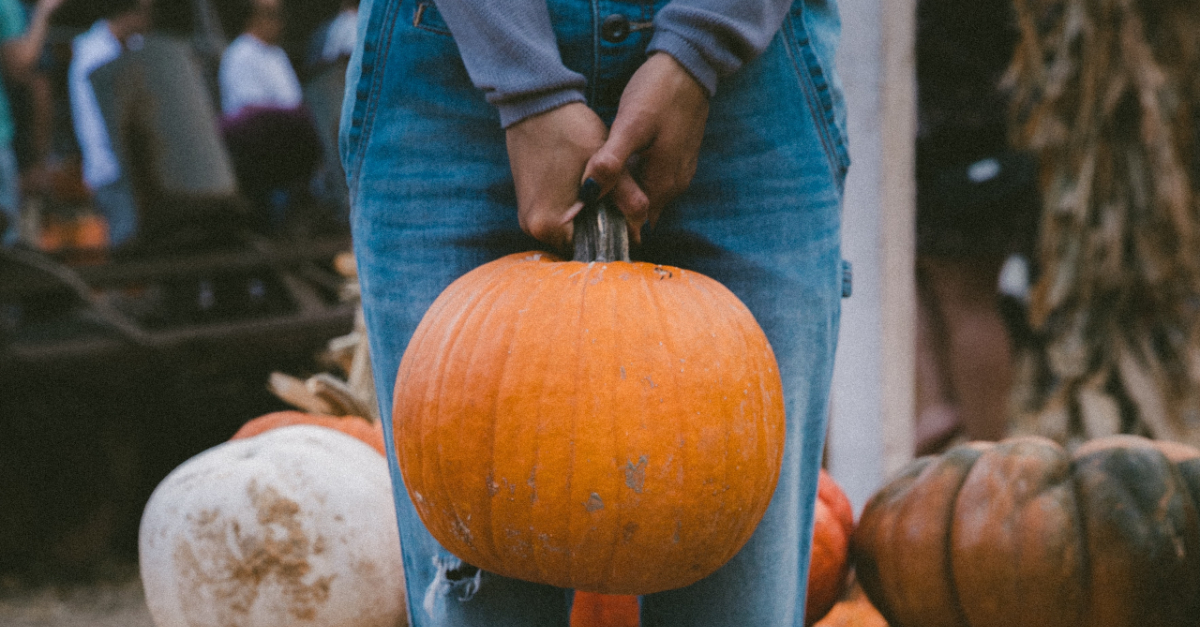 Photo credit: ©Unsplash/Jakob Owens
4. Family Night
Much like Fall Day all day, you can also make your own tradition as a family in place of Halloween. Not celebrating Halloween does not mean that you have to not do anything on that day, but instead create your own special tradition with your family that they will carry with them as a cherished memory. Maybe you can have a special movie night with tons of popcorn and sweets, or perhaps you can have a dress-up party. For those who are theatrically inclined, it can be fun to have themed costumes and put on skits or little shows together. Perhaps you could go to a pumpkin patch and return home for some pumpkin carving and have a competition for the best carving or drawing. Get creative, recall some of the things your family loves most, and make a new custom in your own family that could be something your kids will continue on in their own families. The most important thing is to have fun and help your kids feel important and loved. You never know what trend you just might start!
5. Pranks
Everyone enjoys a good prank. Look up harmless pranks that you could pull on friends or family for a good laugh. A personal favorite is getting a bag of easily removed googly eyes and putting them on things such as milk cartons or soap dispensers. Perhaps you prank the dad of the family by placing post-it notes all over his car with funny sayings! Several years ago, a group of my students pranked me by placing streamers all over my office chair and desk with a witty note attached. It made my entire day, and it was harmless enough that it only left the residue of a good laugh and smile on my face. Pranks don't have to be mean, or over the top; they can be silly and comical so that everyone has a good time. They may just become one of your favorite yearly traditions!
A few harmless prank ideas:
Googly Eyes with easily removed adhesive
Post-it note surprise
Wrapping baby carrots in candy wrappers
Jell-O instead of juice in a cup
A silly meme printed out and placed all over a room or place
Food color in milk or other drinks
Filling an area with little rubber duckies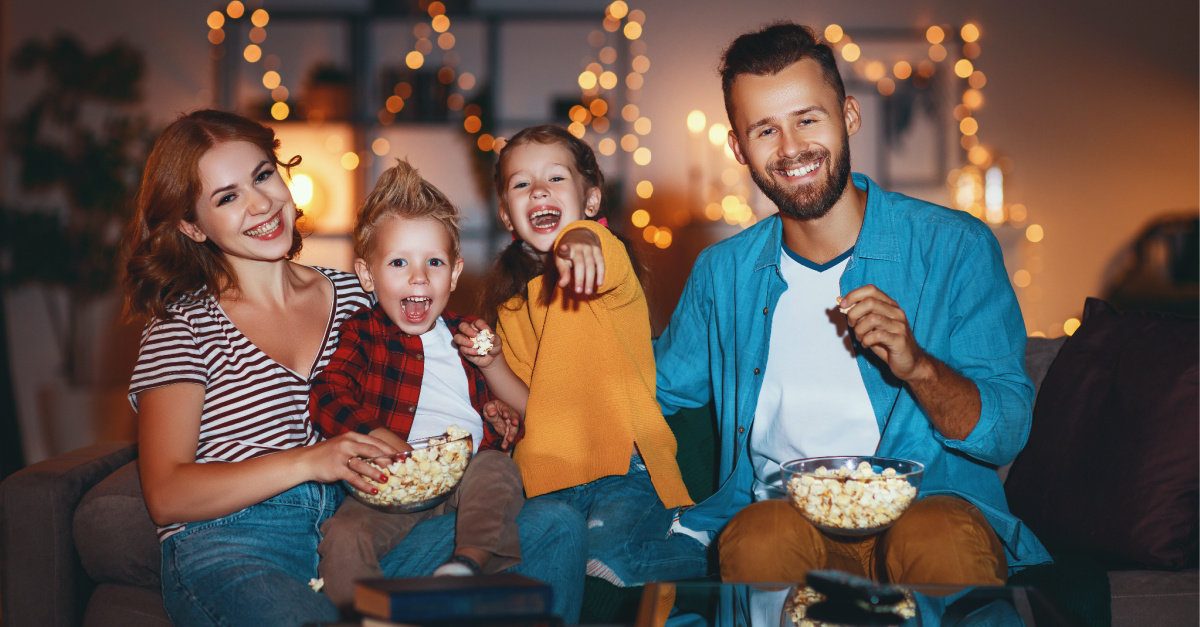 Photo credit: ©Getty Images Evgenyatamanenko
6. Themed Party
You don't have to celebrate Halloween to have a costume party. Many coordinate themed costume parties such as murder mystery parties or character-based celebrations. If you and a group of friends are really into a movie or show, it can be fun to encourage participation by dressing up as a character and watching a movie or show that works with the theme. Since we are in the '20's decade-wise, it can be fun to throw a Roaring Twenties party or embrace your inner child and throw a Disney character social ending the night with a favorite Disney movie. Everyone enjoys a classic decade's party, and it can be spectacular to see what kind of ensembles people can throw together. Themed parties can be a great alternative to spooky and creepy, but instead letting out your inner child to just dress up and have a good time.
Many often feel convicted not to participate in Halloween, but that does not mean that you cannot have something different and enjoyable to do this Autumn season. Get your thinking cap on and bring about something exciting for you or your family and friends to do this season. Whether it is a Trunk or Treat or a family night all your own or Fall Day all day, you never know what adventure awaits.
Photo credit: ©Getty Images/evgenyatamanenko
Cally Logan is an author and US History teacher from Richmond, Virginia. In her free time, she enjoys mentoring youth and spending time in nature. Her book, Hang on in There, Girl! Will be available everywhere on April 1, 2022. Check her out on Instagram and Twitter, @CallyLogan and TikTok Cally_Logan.