5 Practical Ways a Husband Should Lead in a Relationship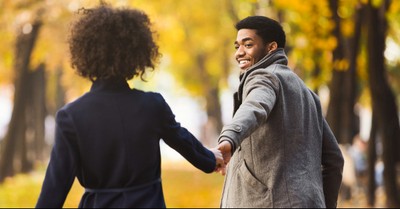 By Diana LéGere, Crosswalk.com
In a world far from old-fashioned, men assume women do not want their authority. Men, listen. Chivalry is not dead.
Women are maternal and natural-born nurturers. An allure so strong we'll be practically anybody's mother. But in marriage, we did not sign up to "parent" our husbands.
As we are busy tending to everyone else, we yearn to be nurtured. But, when a man won't lead, a woman will instinctively lead. (Someone's gotta do it). The sea of ambiguity drowns them with too many decisions and a plate overflowing with frustration.
A marriage without biblical leadership lines up problems that fall like dominoes. Beginning with a meltdown in communication trickling like a leaky roof all over the relationship.
Women want their husbands to lead. Innately, we desire to be pursued, and a man desires to pursue. However, for leadership to be effective, it must be Christ-centered.
A faithful leader will inspire his wife to succeed, and they work together as a team.
The Bible clarifies that marriage is a partnership (Ephesians 5:21-24). No woman wants a man to lord over her with demands and a dictatorship spirit in the home. The Bible says we are to submit to one another, illustrating that leadership is not one-sided.
God appointed leadership authority to the husband but first mentioned equal submission.
John Piper explained that the submission is a "happy response." He says that when men are leading correctly, most women love it and respond in a supportive way.
If we reflect on how Jesus shared the gospel and how he led the church, that is the quintessential picture of how a husband should lead his wife. Can you imagine Jesus demanding anything?
So how do we apply the teaching of Jesus with leadership in marriage? Here are five ways men can lead like Jesus.
Photo Credit: ©iStock/Getty Images Plus/Prostock-Studio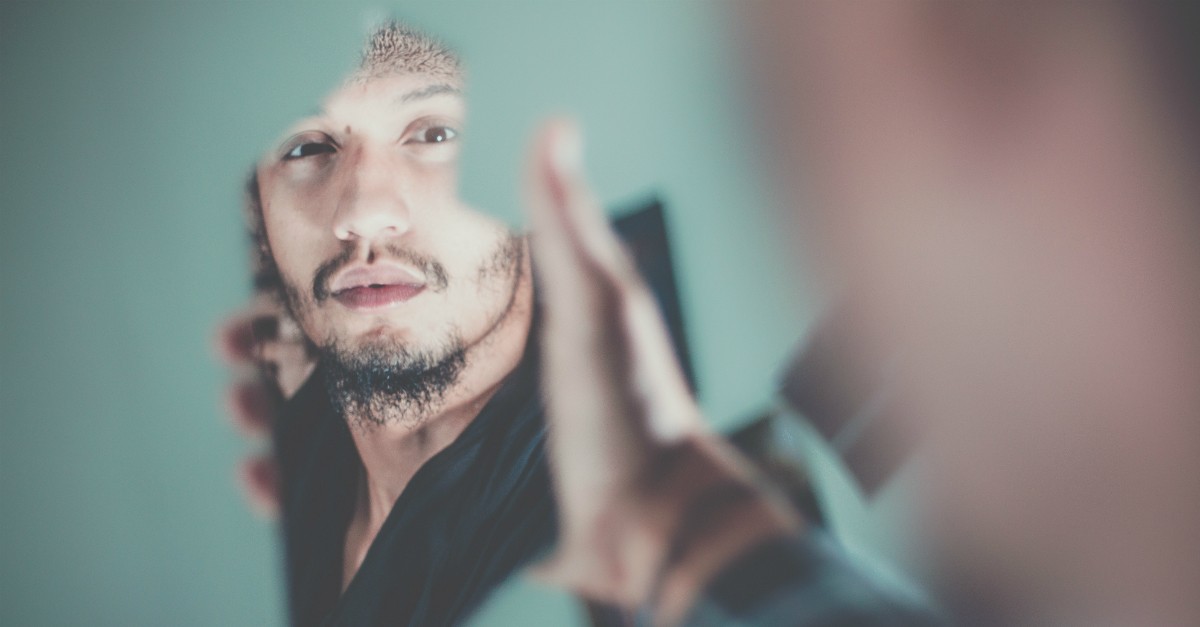 1. Be an Initiator
God took the initiative with us first (1 John 4:19). Jesus didn't expect people to come to him; he looked for them. Loving your wife as Jesus loved the church means pursuing her to maintain and strengthen the relationship and the family unit. He sets the marriage firmly on the "rock."
Leading is foremost, acting. It takes time. Godly leaders care enough to step up and devise plans. Love motivates them to make the first move in everything. They are responsible for the marriage. There is no room for laziness and they refuse to accept the status quo. They aren't waiting for someone else. Well, if she won't do ___, then I'm not going to___.
Instead of grumbling about things that aren't working in the relationship, they develop solutions and drive the family toward resolution in a Godly way. They seek to understand the desires of the family members and meet needs.
Silence can be deadly. Husbands can breathe new life into marriage by guiding the communication. Brainstorm ideas to strengthen the relationship. Statements that begin with 'Let's or What do you' break down barriers that set the stage for open communication and allow family members to be heard and respected and submit freely.
Invest the effort and time into your family. Take the first step without fear of rejection.
A godly leader will encourage his wife and set the spiritual tone in the relationship. When men encourage prayer, devotions, problem-solving, and take time to spend quality time together, a woman will feel valued. Women trust a man who values and cares about her enough to sacrifice his time.
A lazy, passive attitude will not earn her respect. Women want a confident man who makes sound decisions and has a plan that looks out for their wellbeing.
Pray together and decide together. Let the foundation of your intimacy begin there.
Photo Credit: ©Unsplash/Fares Hamouche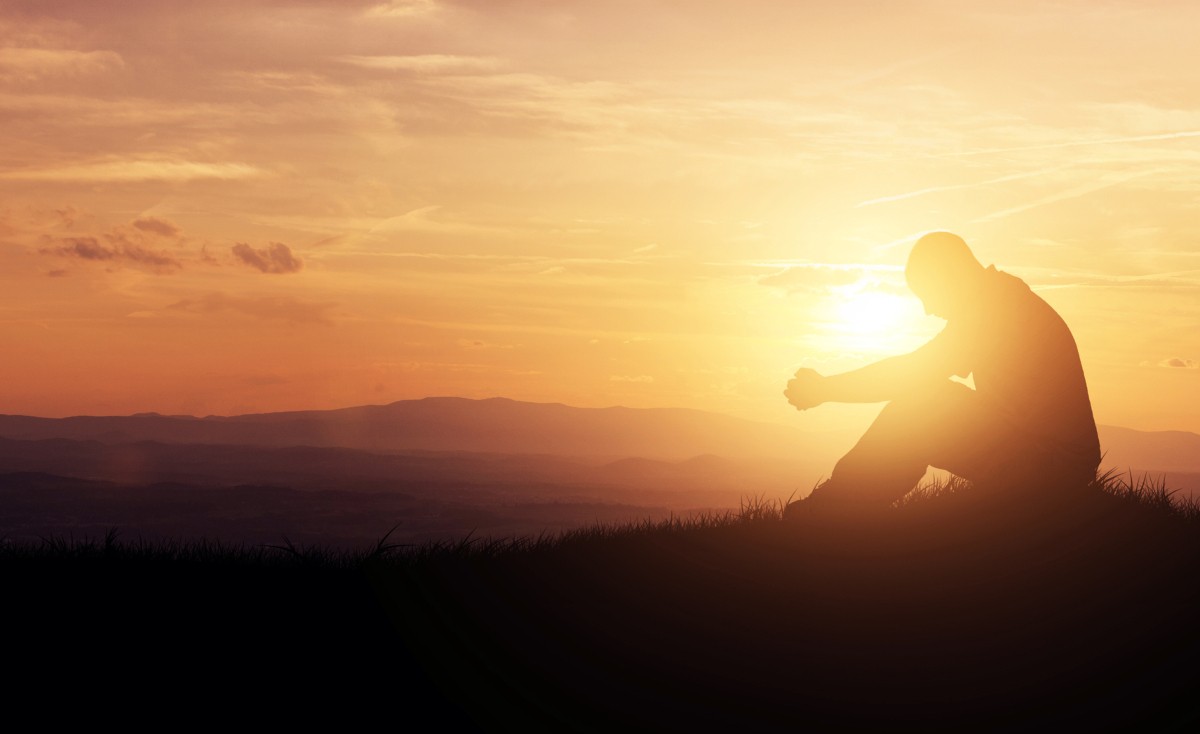 2. Lead Spiritually
"Though one may be overpowered, two can defend themselves. A cord of three strands is not quickly broken." Ecclesiastes 4:12
The first area to take the initiative is spiritually. Focus on Christ to set the foundation and everything else will withstand the pressures and difficulties of this broken world. We need to align with the proper covering of Christ.
Many men might think that a spiritual leader requires them to be a bible teacher and to know all the answers. Leading spiritually is merely pointing the family to Christ (Joshua 24:15). Before one can lead spiritually, they must pursue Christ and be a good follower.
When a man is deeply committed to Christ, pursuing, and following godly principles, he can rightly show concern for his family's spiritual health and wellbeing.
Spiritual leaders pursue God. They want a healthy intimate relationship with the Lord visible to others. They are the first to forgive, to offer grace and encouragement. Their attitude toward spiritual matters is positive and contagious.
They focus on biblical practices for themselves and as a unit, such as bible studies, praying together, sharing devotions, and other activities that point the family to God.
Although this is the number one task of a husband and father, it doesn't have to be burdensome. It simply takes intentionality and vulnerability to let your family into your relationship with God.
Jesus followed everything the Father told him to do. He pursued God and imitated his Father. A godly husband's primary goal should be to imitate Christ.
Related Resource: Listen to our new, FREE podcast on marriage: Team Us. The best marriages have a teamwork mentality. Find practical, realistic ideas for strengthening your marriage. Listen to an episode here, and then head over to LifeAudio.com to check out all of our episodes:
Photo Credit: ©GettyImages/Kevron2001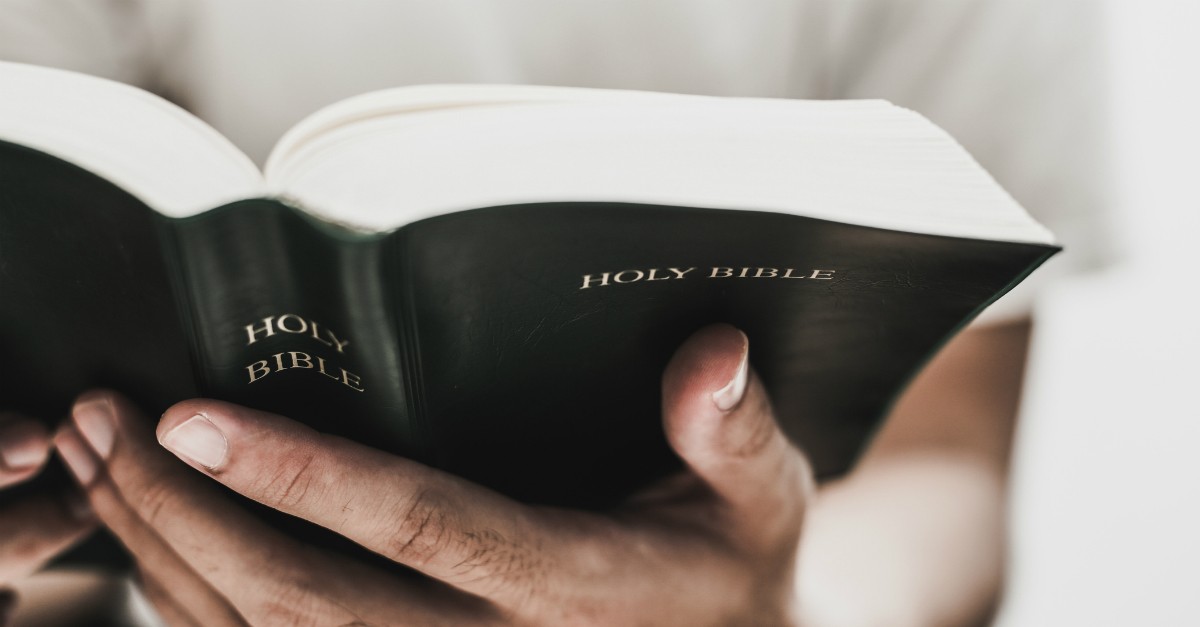 3. Lead by Example
"Follow God's example, therefore, as dearly loved children." Ephesians 5:1
Men often think wearing pants means being the boss. Leading by example, isn't knowing all the answers and making all the rules. It's aligning what you say and do to ensure you are displaying godly behavior.
When you have set a Godly example, it's easy to ask others to follow.
Your example imitates Christ in word and action. You walk by faith when times are tough and lean into God when challenged. You're not perfect, and you know it, so you rely on spiritual practices and prayer to stay tuned in to God, who is perfect.
A godly leader is not arrogant and power-hungry, but humbly accepting authority for a big responsibility, and going to the Master for wisdom and direction in everything. Are you pursuing God?
Some areas to practice leading by example might be in the way you speak. Are you patient and kind? The Bible reminds us to speak so it builds people up and encourages others to be Christ-like (Ephesians 4:29).
Do your wife's eyes light up when you speak to her or about her? Or do you send her away in shame and humiliation?
To lead your family to follow Jesus, they must see you following first just as Jesus nourishes and cares for the church, so a husband should likewise nurture and care for his wife and family. How do you love your family?
Photo Credit: ©GettyImages/ChristianChan
4. Love Unconditionally
"Husbands, love your wives, as Christ loved the church and gave herself up for her, that he might sanctify her, having cleansed her by the washing of water with the word, so he might present the church to himself in splendor, without spot or wrinkle or any such thing, that she might be holy and without blemish. As husbands should love their wives as their bodies. He who loves his wife loves himself." Ephesians 5:25-28
God has ordained a man's authority, but he has not given man superiority. Husbands and wives are equal with different roles, as God and Jesus are equal but have different functions.
The biblical idea of leadership has nothing to do with one person being the boss over everything and the other complying. If biblically sound, the husband and wife are partners answering to Christ with the husband's greater responsibility in the relationship.
Men are to be the leaders of their home for one sole purpose: to lead the family toward Jesus. In the same way, Jesus points us to the Father. A man's goal should not be his bank account or climbing the corporate ladder but leading his family in love to pursue God.
If leading is to be done in love, biblical leadership is no place for egos (1 Corinthians 16:13-14).
Jesus encouraged us to be kind, compassionate, and quick to forgive (Colossians 3:12-13). He set the tone in his message. He asked questions and listened. He didn't yell to get his point across. He was firm but didn't demand and condemn. He walked in love (Ephesians 5:1-2).
When leadership is biblical, the focus is on love and self-sacrifice. Love is putting others before yourself, not demanding your way. This love bathes us boldly and powerfully. It melts our defense mechanisms. Respect your wife by honoring her voice and opinion when deciding (1 Peter 3:7).
Men can lead with love by listening to their wife's needs and concerns when deciding. Always have the goal in mind to keep the connection intact and pointed to God. Resist the temptation to do what's easy and convenient.
Photo Credit: ©GettyImages/Artem Peretiatko
5. Lead by Serving
During the Passover Festival meal, Jesus did something that shocked his disciples. He loved them and set the tone for all of humankind.
"Jesus knew that the Father had put all things under his power and that he had come from God and was returning to God; so he got up from the meal, took off his outer clothing, and wrapped a towel around his waist. After that, he poured water into a basin and began to wash his disciples' feet, drying them with the towel that was wrapped around him." John 13:3-5
An essential aspect of leadership in your home is sacrificial service. When Jesus finished serving his disciples with the good foot washing, he told them explicitly to follow this example and do as he had done (John 13:14-16).
As men serve others, they demonstrate their care for their family's needs and do what they can to help them succeed (Mathew 20:25-28). They place a stake in committing to nurture the emotional wellbeing of everyone. Do you put other's needs above your own?
"You know that the rulers of the Gentiles lord it over them, and those who are great exercise authority over them. Yet it shall not be so among you; but whoever desires to become great among you, let him be your servant. And whoever desires to be first among you, let him be your slave--just as the Son of Man did not come to be served but to serve and to give His life a ransom for many." Matthew 20:25-28
It may seem like a heavy burden for men to lead, but in Christ, there is strength (Philippians 4:13). Only by looking to Jesus for wisdom and direction will biblical leadership and submission succeed.
Photo Credit: ©GettyImages/Yacobchuk