10 Fiction Books to Read This Fall That Will Nourish Your Spirit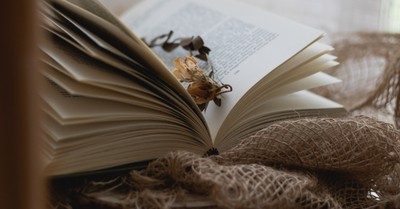 By Mandy Smith, Crosswalk.com
There are so many reasons why I love fall, but some of my favorite ones are the cozy clothing options, the soft blankets, the delicious, warm drink options, and how foliage begins its beautiful metamorphosis from green to orange to a deep burgundy before, finally, falling to the ground. I have always loved cool and wet weather, so the idea of staying home and cozying up with a good book by the fire is my idea of heaven on earth.
I have always loved the written word, but my love of reading has definitely grown as I have aged. There are genres of books that I tend to navigate towards but, every once in a while, I'll try out a different genre to "spice it up" and broaden my horizons. I don't know what your fall and winter will look like, but if you're interested in starting to read more this year, or just want to check out some different genres of books, come along with me as I recommend 10 fiction books to read this fall that will nourish your spirit!
Photo Credit: © Unsplash/Ergita Sela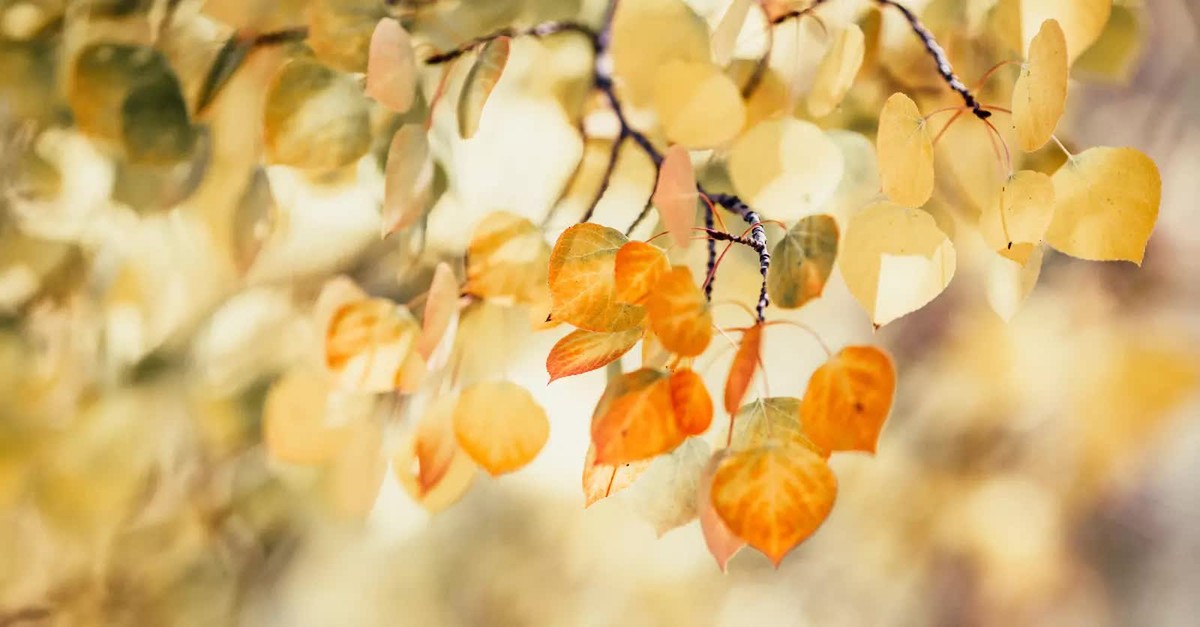 1. Anne of Green Gables by L. M. Montgomery
What would the world of literature be like without the great Anne Shirley in our midst? I grew up watching the public television adaptations of these L.M. Montgomery novels, so to read them is like revisiting an old friend.
In Anne of Green Gables, we are introduced to Anne who is an 11-year-old orphan who comes to stay with siblings Matthew and Marilla Cuthbert in the town of Avonlea on Prince Edward Island in Canada.
There is no shortage of descriptive adjectives throughout this book, which bring the reader into the thoughts and adventures Anne embarks on. The simplicity of the time, the faith-fueled moral compass of the townsfolk, and the joy of friendship and tension of childhood quarrels makes this book a nourishing well for your spirit.
2. Anne of Avonlea by L. M. Montgomery
I am including the second book of this series by L.M. Montgomery as well because once you've read the first you really can't help but want to jump into the second. In this book, Anne is now 16 years old, is finished with her studies, and is embarking on an adventure into the world of teaching. She has matured in her fanciful thoughts and daydreams and, I feel, becomes more relatable to the reader.
Her friendship with Diana and Gilbert also grows as do some of her feelings on growing up and becoming a woman. I will not give any spoilers here but, let me just say, that the last 3 or so chapters of this book gave me nothing but a huge smile on my face while love stories develop and Anne begins to make room for some feelings of her own.
Photo Credit: © Unsplash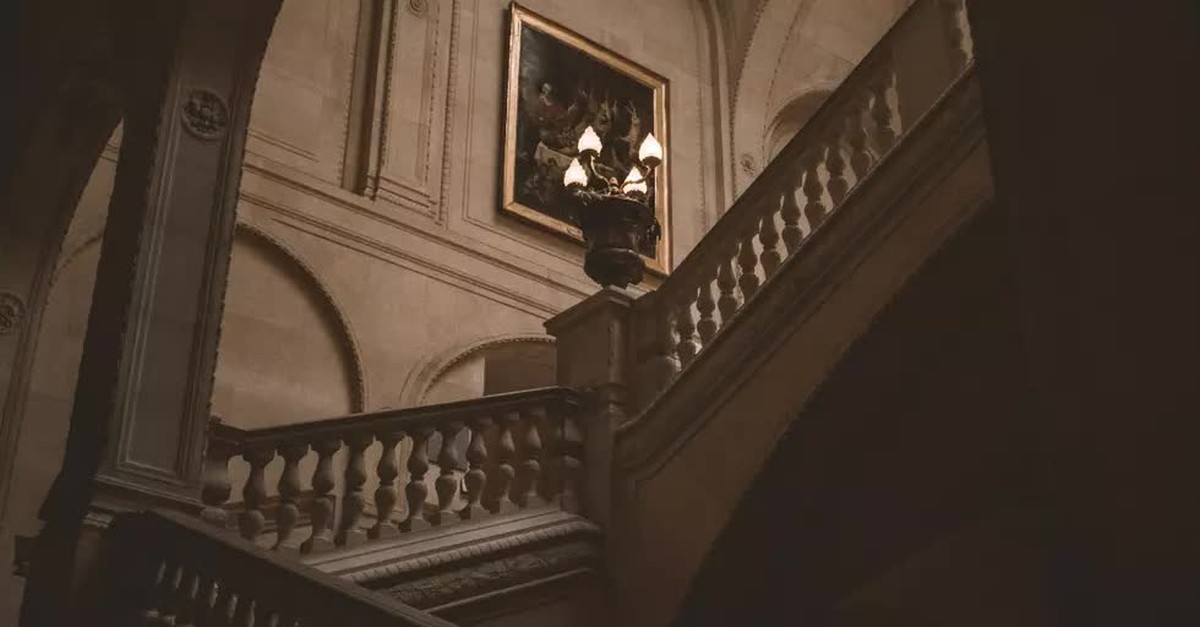 3. Northanger Abbey by Jane Austen
Jane Austen has been on the top of the classic literature list for centuries now. Her work has been read and made into movies and plays galore. Can I tell you a little secret? I read my first Jane Austen book only a year ago! I chose Pride and Prejudice because I had an idea of the story line already. I then decided to move onto one that I had not heard much about so that I could come to a book of hers with a clean slate.
I read Northanger Abbey just this past month and it is, hands down, my favorite Jane Austen book yet. This book is known to be the first of Austen's and is a satire on Gothic novels. Let me say, this is one of the funniest and most relatable books I've read in my life. There is a sweet love story between the main characters Catherine and Henry, but just like any love story, there are miscommunications, hurt feelings, and mysteries abounding. If you're looking for a book with a fall vibe (think old Abbey in the United Kingdom and dark hallways to lurk around in) and a pure and kind main character, this is the story for you!
4. Central Park by Debra White Smith
So you may not have an inkling for reading a Jane Austen novel at the moment. Yes, her writing can be hard to follow with so many colorful characters and the old-time vernacular. What if I told you that there were modern-day adaptations of Jane Austen novels out there?
Central Park was written by Debra White Smith and is part of her Austen Series. It is based off of the book Mansfield Park and is set in the beauty and nature of New York City. Francine is the main character and it is a fun, modern adaptation where the main character requires God's leading in her decisions around love.
Photo Credit: © Unsplash/Sean Mungur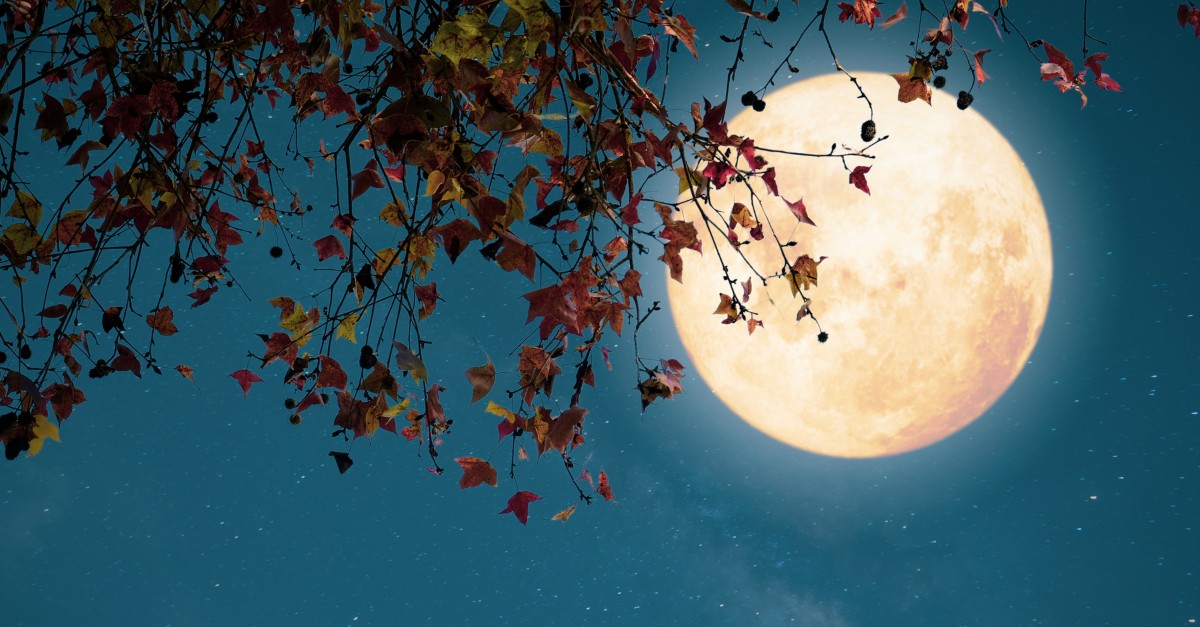 5. Small Spaces by Katherine Arden
I love children's books. I frequently go back and read books that I read as a young girl and always find something new, and even slightly creepy, in them. This is a children's book that I have only read as an adult because it came out in 2018.
If you grew up reading R.L. Stine books or watching the Nickelodeon show, "Are You Afraid of the Dark?" you'll understand the level of suspense and bone-chilling fun a book like this can give.
The main character is a young girl named Ollie, just 11 years old and already having suffered a big loss in life. She embarks on a past mystery about a farm named "Smoke Hollow" and some missing children. It's sure to keep you in suspense as you make your way through this fun and endearing read of grit and love for your neighbor.
6. The Finches' Fabulous Furnace by Roger Wolcott Drury
I wanted to include a book I read in my childhood that "sparks" warmth and childish charm. In The Finches Fabulous Furnace by Roger Wolcott Drury we find the Finch Family moving into the town of Ashfield. Little does the family know, the only available house has a natural source of heat...a volcano in the basement!
Some family members attempt to keep it a secret as long as they can... but only for so long. Reading this book as an adult, I found the political side of the story (ex: the holding or sharing of pertinent knowledge for election sway) to be eerily close to reality. The ideas of integrity and truth are closely touched upon in this book which would be sure to strike up some good conversations afterward with family and friends...maybe even around your fireplace.
Photo Credit: © Getty Images/jakkapan21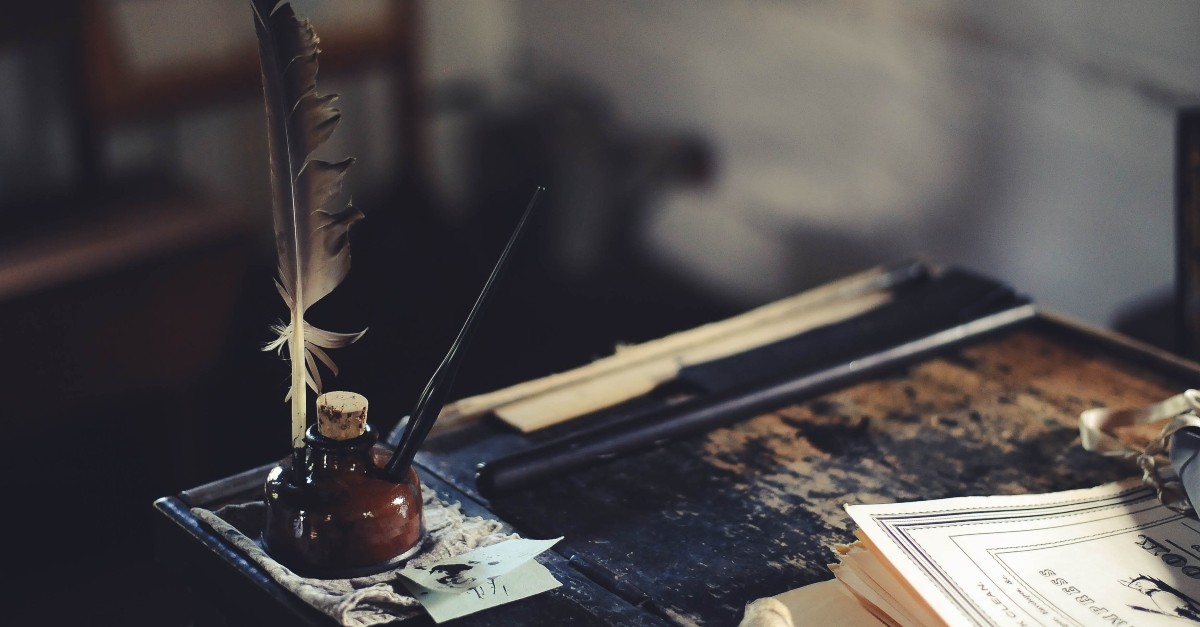 7. Little Women by Louisa May Alcott
My introduction to Little Women by Louisa May Alcott was not in book form, but as a 12-year-old girl watching the, at the time, latest movie adaptation with Winona Ryder and Christian Bale. It wasn't until a year ago that I actually sat down and read the entirety of the novel. I must say it brought just as much warmth and joy to me as the movie did in my younger years.
In very brief summary, Little Women describes the life of the March sisters growing up in Concord Massachusetts while each of their individual journeys towards love, family, education, and even death are sweetly scribed.
There is such a sweet innocence to the friendship between the girls and their neighbor Laurie that, at last, results in a budding romance. I may have an unpopular opinion, but I am not the biggest fan as to how the couples pair off; however, if you are like me, this next recommendation might be right up your alley!
8. Jo & Laurie by Margaret Stohl and Melissa de la Cruz
If there was ever a famous literary couple that were meant to be together, one might argue that it would be Jo & Laurie. This fresh new look at the "real" lives of the characters of the novel Little Women was fresh, cozy, and wonderfully curated. Margaret Stohl and Melissa de la Cruz took a fun spin into this book.
We the reader are introduced to Jo as the author of the newly successful book Little Women while seeing through her eyes what was actually true and what was not. Spoiler alert, even some characters in the original book were explained to not be real. But don't fret, Jo and Laurie are very much real and we get to see what we all wished could have been in this sweet alternative ending.
Photo Credit: © Unsplash/Clark Young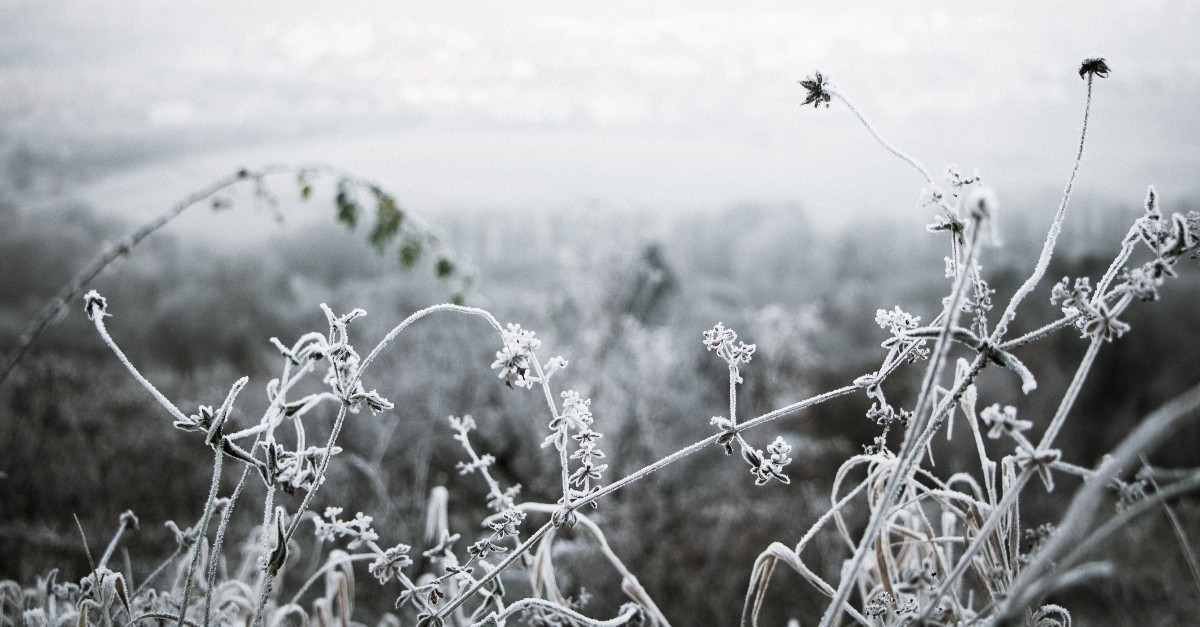 9. The Lion, the Witch, and the Wardrobe by C. S. Lewis
This fantasy novel by C.S. Lewis is the first of the Chronicles of Narnia series. I must admit to have only read this one so far, but it definitely sparked my imagination and my hunger for more. I love a good series where I know more adventures lay ahead!
This book describes the adventures of four brothers and sisters as they discover new lands and talking animals through the portal of a wardrobe. The land of Narnia is being ruled by a White Witch that has turned it into a never-ending winter. The symbolism, love, and bravery found in the characters, especially of Aslan, is sure to warm your heart and nourish your spirit. I am ready for more in this series and look forward to digging into it as the season continues.
10. Little House in the Big Woods by Laura Ingalls Wilder
I grew up watching Little House on the Prairie on television so, of course, anything that sparks memories of Michael Landon, snow drifts, play dolls, and winter fiddle playing by a cozy fire is a wonderful book selection for fall! This is the first book of the series by Laura Ingalls Wilder that introduces us to the Ingalls family. There is Ma, Pa, Mary, Laura, and Carrie.
Just by reading this book and immersing myself into the words of Wilder, I can taste the newly-churned butter, hear the howling wolves at night, and feel the draft of cool winter air escape through the closing front door. This book series is a real treat for any age and sure to warm your heart and nourish your spirit as well.
Photo Credit: © Unsplash/Noah Benjamin